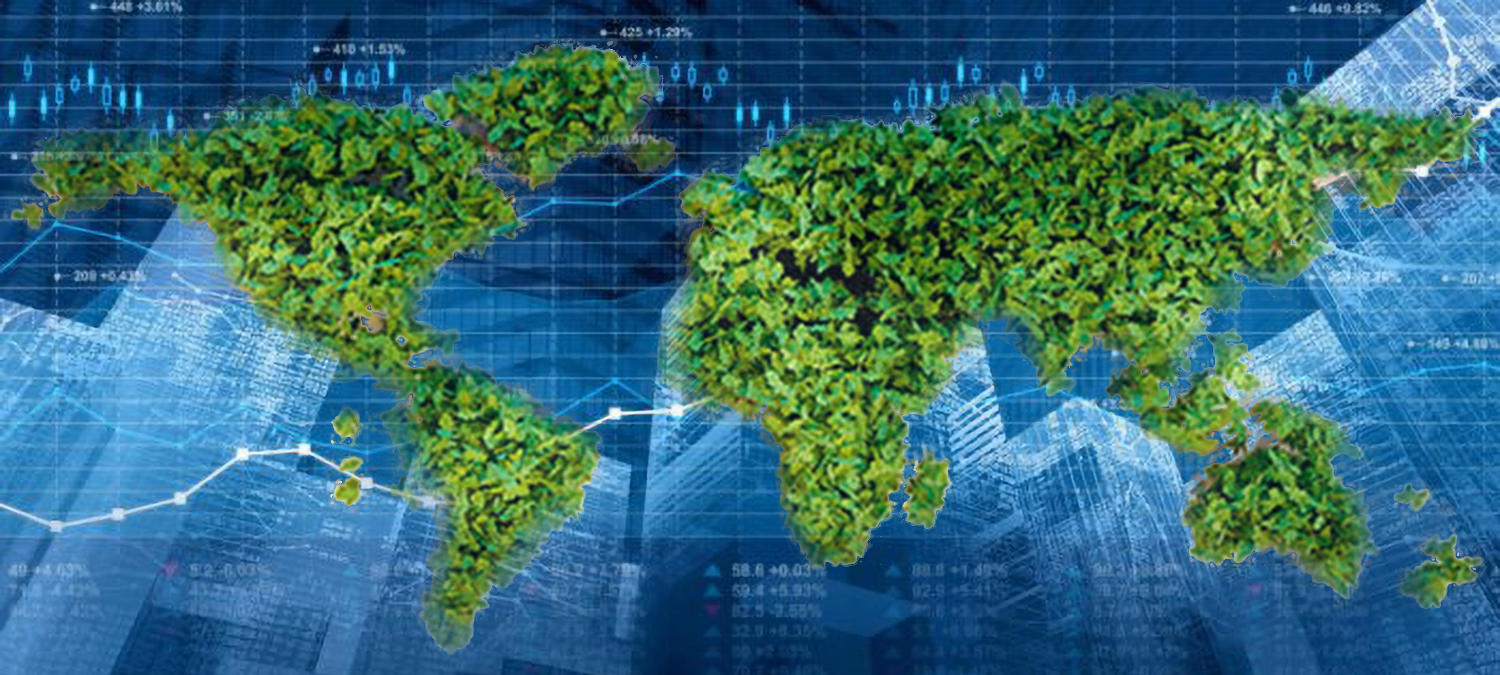 Takeaways from C&E Advisory Breakfast Dialogue, 30 Sep 2020
Finance is a key lever for change in sustainability and plays a major role in shaping the world we live in. To succeed in tackling some of the most pressing environmental, climate and social impact issues, huge amounts of capital need to be shifted to more sustainable & low-carbon sectors. The UN estimates that we are facing an average annual funding gap of USD 2.5 trillion in SDG-related investment. 
In the corporate world, the finance department is responsible for management of an enterprise's holdings, with the goal of managing the firm's liquidity and mitigating its operational, financial, and reputational risk. The Sustainability department develops and oversees the sustainability strategy to make sure the company has a future-proof business model. Clearly, scaling up sustainable finance to enable low carbon transition requires better connection and collaboration among different stakeholders. No single party on their own can solve the problem. So how can we build or enhance a better, more collaborative ecosystem or networks that can accelerate the sustainable finance agenda – between sustainability and financing departments, at the corporate level, or at industry levels and beyond?
This was the central question explored by senior financing / treasury, sustainability and leading NGO actors, from HSBC Bank plc, Unilever, Selfridges Group, Reckitt Benckiser, Aviva, Earthworm Foundation, Ikea, Telefonica, The Very Group, Inditex, Ecovadis, and Swarovski. The session drew strongly on participants' Consumer Goods and Retail sector perspectives. 
Peter Kanning, who heads up sustainable finance business development at HSBC kicked off the discussion by emphasising the scale of the sustainability challenge and changing expectations from consumers, investors, and policy makers. Although we're seeing the private sector proactively responding to these challenges by setting ambitious targets and directing investment, there is much work yet be done. To achieve the ultimate objective, more collaboration is required at the corporate level, as well as within the wider ecosystem. 
Below is a summary of some key takeaways from the discussion moderated by Manny Amadi, CEO of C&E Advisory.
DISCUSSION THEMES
What are the main challenges & barriers faced by companies today on leveraging financing to achieve sustainability objectives?
Misunderstanding and lack of effective communication was identified as a common challenge. Frequently, sustainability and financing teams speak "a different language", making the communication between these two teams less effective. For example, sustainability teams sometimes confuse the concepts of 'funding' and 'financing', resulting in a financing team struggling to support the sustainability proposition, as the request is lack of clarity. To enable more effective collaboration, we need to boost links between sustainability and financing by increasing fluency in sustainability and finance across the respective silos.
Short-term thinking, planning and investment-return cycles can also act as barriers to securing financing for the sustainability agenda. There is often (though not always) and "investment hump" associated with sustainability initiatives (e.g. training and paying appropriate wages to factory workers in the supply chain) when the returns for such investments (e.g. increased productivity and engagement) might be fully derived in a latter investment cycle. 
Those companies that perceiving sustainability as a core part of their business culture and strategy appeared better able to create value across the business by successfully advocating for sustainability initiatives to be prioritised and funded. Where the sustainability function is perceived as an add-on, this makes the function difficult to leverage in value creating business activities. In such cases, sustainability links to limited philanthropy and reputation, rather than bringing real value to business growth. 
Communication gaps not only exist on corporates level, but also on the wider eco-system level. Stakeholders, including regulators, industrial initiatives, consumers, and investors have different expectations of sustainability. Corporates can find it difficult to interpret and translate those expectations to actions. 
Also, at the broader system level, an over-reliance on green bonds (debt capital markets) as currently framed, carries risks. It is not often clear when the announcement of new bonds is additive to the pool of available financing for sustainability initiatives, or whether they duplicate resources already committed or announced elsewhere. Transparency and accountability are key principles in this regard and a lack of these principles represents a key additional barrier. 
What are the Levers for change within the organisation? 
Firstly, companies should hold sustainability as a basic principle which is embedded into the core strategy and culture of the business. For companies that are advanced in sustainability development, we often see their CEOs pledge to ambitious sustainability targets, making sure that senior leaders in the company including finance, endorse the sustainability agenda. 
Structure is important too. Combining proper strategy with the right organisational structures are key levers to drive change. Some of the sustainability leadership organisations in the discussion have their head of sustainability siting in the c-suite; in one case, country MDs are also designated as Heads of Sustainability for their territory; and in another, the "resource fluidity" function (which sits in finance) helps to enhance and ensure better collaboration across different functions – including between finance and sustainability.
Additionally, sustainability teams must build a strong business case to demonstrate how the initiatives can support the overall strategy to secure necessary funding for sustainability initiatives. Equally, finance colleagues need to enhance their understanding of 'full value' which increasingly includes intangibles, as well as risk-mitigating effort, to better support financing for the sustainability agenda. 
Finally, employee advocacy is also an important lever. Participants all agreed that employees feel more proud working in an organisation that values sustainability.  
What are the Levers for change within the wider ecosystem?
From the corporate perspective, supply chain accounts for more than 80% of the overall climate impact. To achieve their 'Net Zero' commitments, companies should collaborate with suppliers to improve sustainability performance. Multinational companies should leverage companies' purchasing power to influence the supply chains together with other companies from the same sectors. 
Participants identified that many sustainability initiatives struggle to get financing, especially when it comes to supporting supply chain sustainability. NGOs that work with multinational companies on supply chain related issues highlight the urgent need for local suppliers to get additional financing support to aid and scale great sustainable practices. 
From the perspective of financial institutions, the bankability of projects designed to finance suppliers in emerging markets is often marginal and banks, with banks often having a low risk appetite / profile. Clearly, green bonds (debt capital markets) currently dominate the sustainable finance market, but we need different parties to collaborate together and enable more financing / investment flows to address scope 3 emissions, which remain the unsolved challenge at the moment. 
Partnership and cross-actor collaboration are critical levers for addressing these challenges. Solutions shared during the discussion include, corporates collaborate with banks by sharing the latter's due diligence data, demonstrating supply chain continuity, and thereby giving banks extra comfort to finance suppliers in emerging markets. Banking solutions such as sustainable supply chain finance enable suppliers to benefit from the buyer-supplier relationship, as well as improving their sustainability performance. 
Additionally, to create greater project scale, corporates can joint up the on the ground financing needs of relevant projects, thereby strengthening the business case and making such sustainability initiatives more viable for investors. 
Final reflections
Clearly, no single party can solve the sustainable growth problem on its own – and sustainable financing requires effective communication and collaboration between finance and sustainability colleagues, as well as at wider systemic levels. Banks need to go beyond conventional risk screening and improve their risk tolerance for sustainability related projects. Green bond issuance on its own is unlikely to fill the funding gap of USD 2.5 trillion in SDG-related investment. 
Similarly, corporates need to show greater commitment and demonstrate willingness to partner with relevant parties, including companies from the same sector, NGOs, 3rd parties and financial institutions. Corporates have a key role to play in mobilising resources and advocating for change. It is important that different parts of the ecosystem contribute their 'know-how' to solve the challenge collectively. 
Starting internally, educating, and enhancing cross-functional collaboration between finance and sustainability colleagues; inspiring passionate, 'activist' finance department colleagues as change-agents; and building external collaborations focused on addressing sustainable financing. Bridging sustainability and financing at these various levels can certainly accelerate social and environmental value creation.
About the Breakfast Dialogue Series
C&E's Breakfast Dialogue series are free, by invitation, informal discussions held over a light breakfast and involving a dozen or so senior participants from corporate, NGO and public-sector backgrounds. They are highly interactive, informed discussions in which participants share their perspectives, experiences, and insights – under Chatham House Rules.